Classic #1941
Stone Nubuck
Made for those who want to go everywhere in maximum comfort, the earthy toned stone nubuck #1941s feature a soft, supple leather upper and lining.
More details
Free shipping over $100

Extended 45 day returns
Every cloud has a leather lining.
Let it rain, snow, slush and shine. You're dry and comfortable with your paws tucked into all-season, leather-lined Blundstone Classics.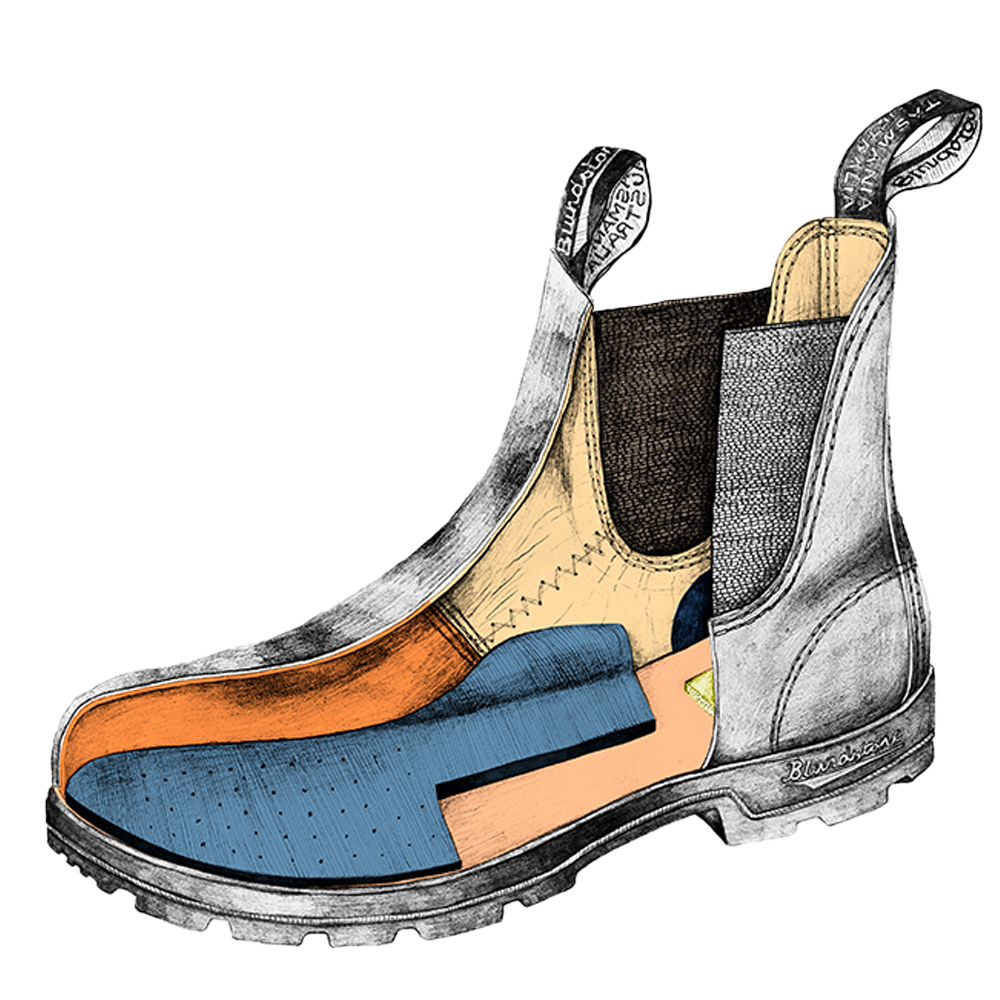 1.
Leather Lining
A soft leather inside for ultimate comfort.
2.
Premium Weatherproof Leather Upper
Tough Blundstone leather for a look that starts great and gets better with age.
3.
Patented SPS Max Comfort System
An ergonomically engineered toe spring combined with XRD® Technology in the heel, gives a cushioned feel on every surface.
4.
Durable TPU Outsole
The TPU outsole provides enhanced traction that keeps you steady on your feet all day long.
Materials
& specifications
Classic Blundstone boots welcome a new stone age. Classic #1941 boots in stone nubuck leather provide dry, all-season comfort. Being on your feet all day can be hard on the body. In classic stone boots, even concrete feels more comfortable, thanks to built-in Blundstone shock protection system. Tough like a stone, with the comfort of a Blundstone. Unisex sizing.
Premium Nubuck leather.
Thermo-urethane outsole resistant to hydrolysis and microbial attack.
Polyurethane midsole for comfort.
XRD® in the heel strike zone to dissipate heel strike shock.
Comfort EVA removable footbed with XRD® in the heel pad.
Extra set of footbeds for fit adjustment.
Leather lined.
Use a dry nubuck cloth to remove any surface dirt. Then brush gently with a nubuck brush. Use a circular motion, taking care not to spend more than a few seconds on any area.
Care products may darken the appearance of the nubuck. It is recommended that you test in an inconspicuous area of the boot and wait 24 hours to ensure you are happy with the colour.
Learn more