Women's Series #2174 Low Heel
Navy Suede
A contoured fit with the ease of a pull-on boot in our #2174 ankle style in soft and supple navy suede. From your morning walk to an evening date your feet will thank you.
More details
Free shipping over $100

Extended 45 day returns
Subtle lift, bold statement.
You'll be head over heels with Blundstone Women's Series Heel. It's comfortable, durable and just plain wearable.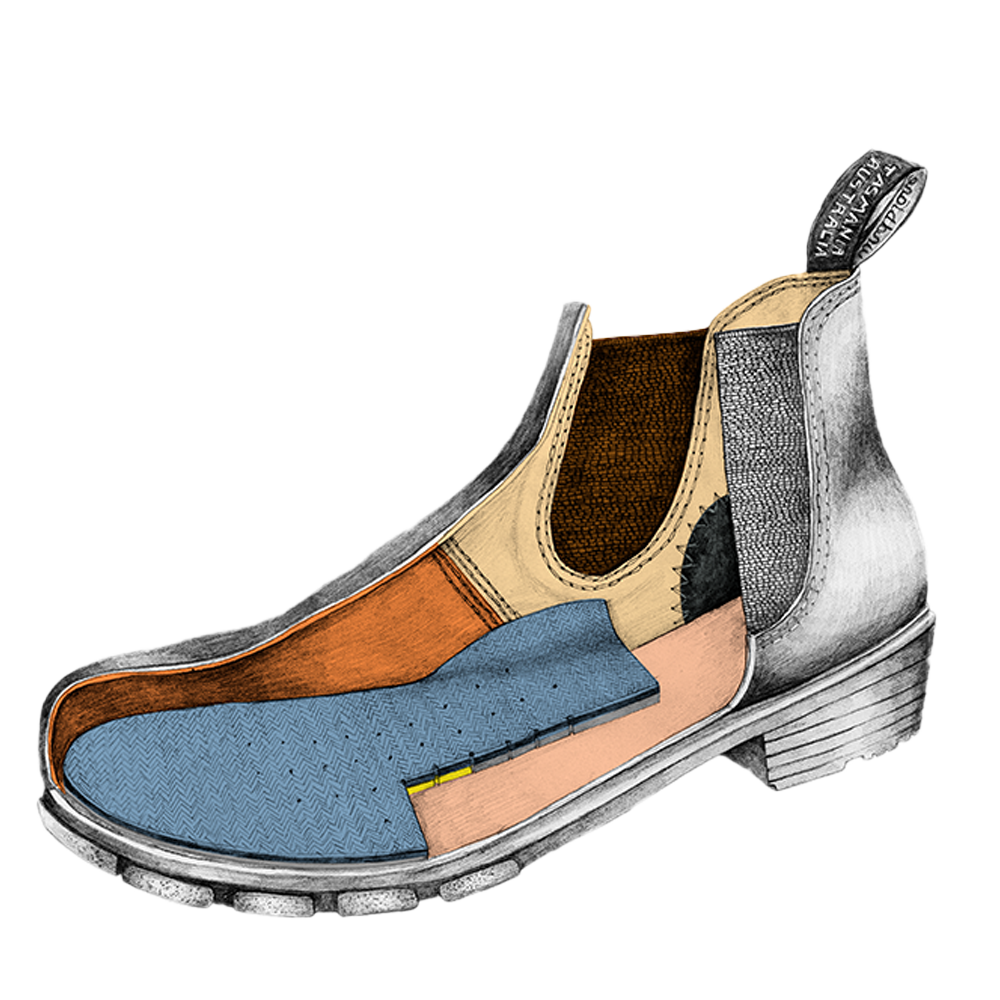 1.
Leather lining
Leather lining treats feet to all-day comfort.
2.
Premium Weatherproof Leather Upper
Strides comfortably from morning meetings to late night greetings.
3.
Classic 1 1/4" Block Low Heel
Gives you a lift, simple as that.
4.
Removable Comfort Footbed
Packed with XRD® Extreme Impact Protection in the forefoot and heel for extra cushioning.
Materials
& specifications
Blundstone Women's Series 2174 Low Heel boots in Navy Suede. It's new, it's blue, it's true Blundstone all-day comfort with just the slightest lift in the heel. Durable Blundstone leather outside, soft leather inside. Set your own course in a boot that's light and right for every outing.
Premium Water-resistant suede.
Durable low 1 1/4-inch heel.
Durable PU outsole.
Steel shank for foot stability.
Removable comfort footbed.
Extra set of footbeds for fit adjustment.
Leather lined.
Elastic sides.
Use a suede brush, to scrub off any surface stains or dirt.
If you have any scuff marks, you can remove them with a gum eraser. Simply rub the scuff with the eraser and wipe away the rubber debris.
Then dampen a suede brush with a little water and pour a small amount of suede and leather cleaner on it. Then clean the shoe, focussing your attention on any particularly stained spots.
Dab the shoes with a clean towel to remove any excess moisture and leave to air dry.
Once dry, apply a water and stain repellent spray on the shoe to help prolong their life. Some suedes are best treated prior to wear if they have not been treated.
It's a good idea to waterproof boots regularly to protect the leather from staining. If the leather is wet, let it dry naturally prior to cleaning or using any cleaning substances.
Learn more