Winter Thermal Classic #584
Rustic Brown
Built to weather the elements, the fully waterproof #584s are sturdy boots packed with features. Genuine shearling footbeds and Thinsulate™ insulation will keep your feet toasty and dry.
More details
Free shipping over $100

Extended 45 day returns
100% waterproof warmth.
Thinsulate™ lining and real wool fleece footbeds retain body heat. Blundstone Thermal with waterproofing—even the elastics—keeps feet dry and comfortable. One-finger pull-on keeps hands warm, too.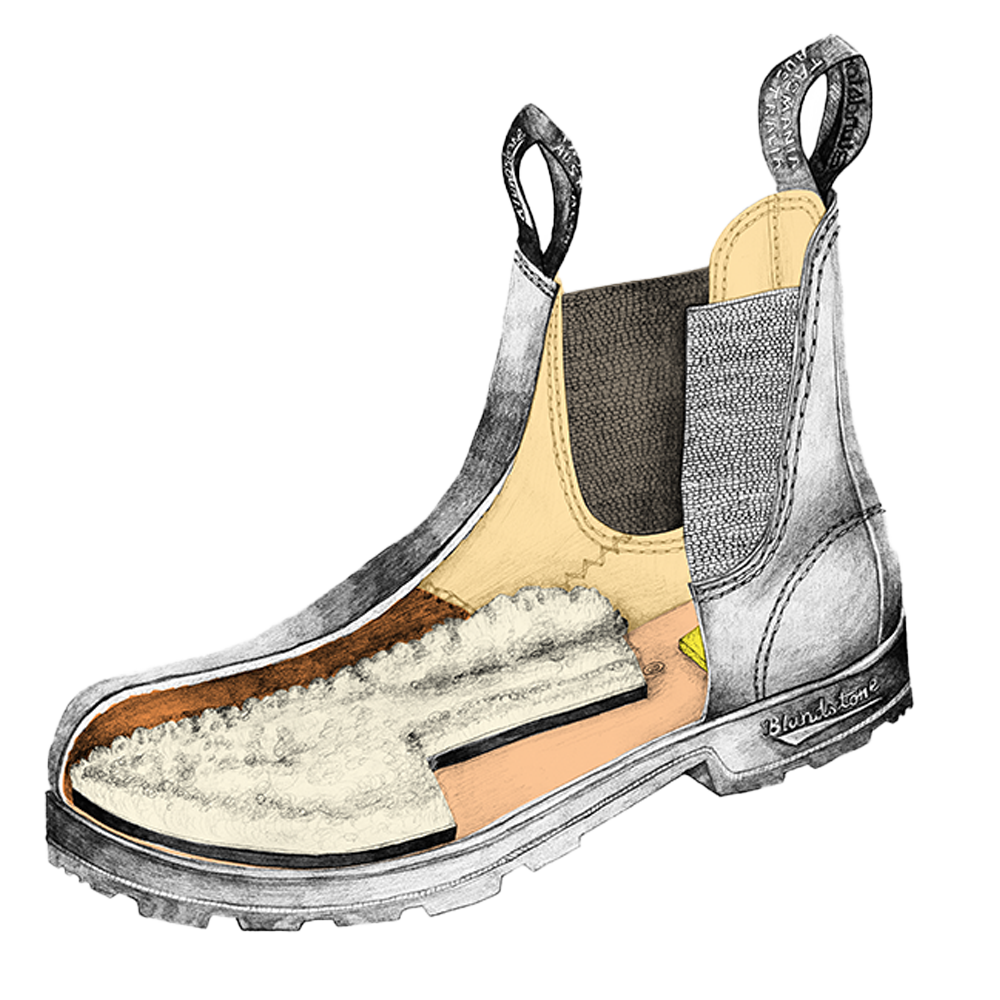 1.
100% Waterproof: Leather, Elastics and Sealed Seams
Come snow or slush, Winter Thermals pack on the ultimate winter comfort.
2.
Lined with 200 grams of Thinsulate™
Thinsulate™ insulation retains body heat and keeps your toes toasty.
3.
100% Waterproof Boot
Premium Waterproof leather, elastics and sealed seams help you survive winter, come heck or high water.
4.
Genuine Sheepskin Footbeds
Real wool footbeds provide added protection to this cold-climate boot.
Materials
& specifications
Blundstone #584 Winter Thermal Chelsea in Rustic Brown, waterproof winter comfort with fleece and Thinsulate™. Waterproof elastics, too. All-day comfort for long winter walks. Unisex Blundstone sizing.
Premium waterproof leather.
Fully waterproof boot with waterproof elastic and latexed seams.
Lined with 200 grams of Thinsulate TM insulation.
Thermo-urethane outsole resistant to hydrolysis and microbial attack.
Polyurethane midsole for comfort. XRD™ in the heel strike zone to dissipate heel strike shock.
Removable sheepskin footbed for warmth and comfort.
XRD™ in the heel pad.
Extra set of footbeds.
Leather lined.
Blundstone winter series are made from a Waterproof leather. It is treated at the factory to be 100% waterproof. To maintain the condition of your boots, clean regularly and dry them away from a heat source.
Learn more