Raise the bar for comfort and good value
Deep lug construction adds cushioning and durability.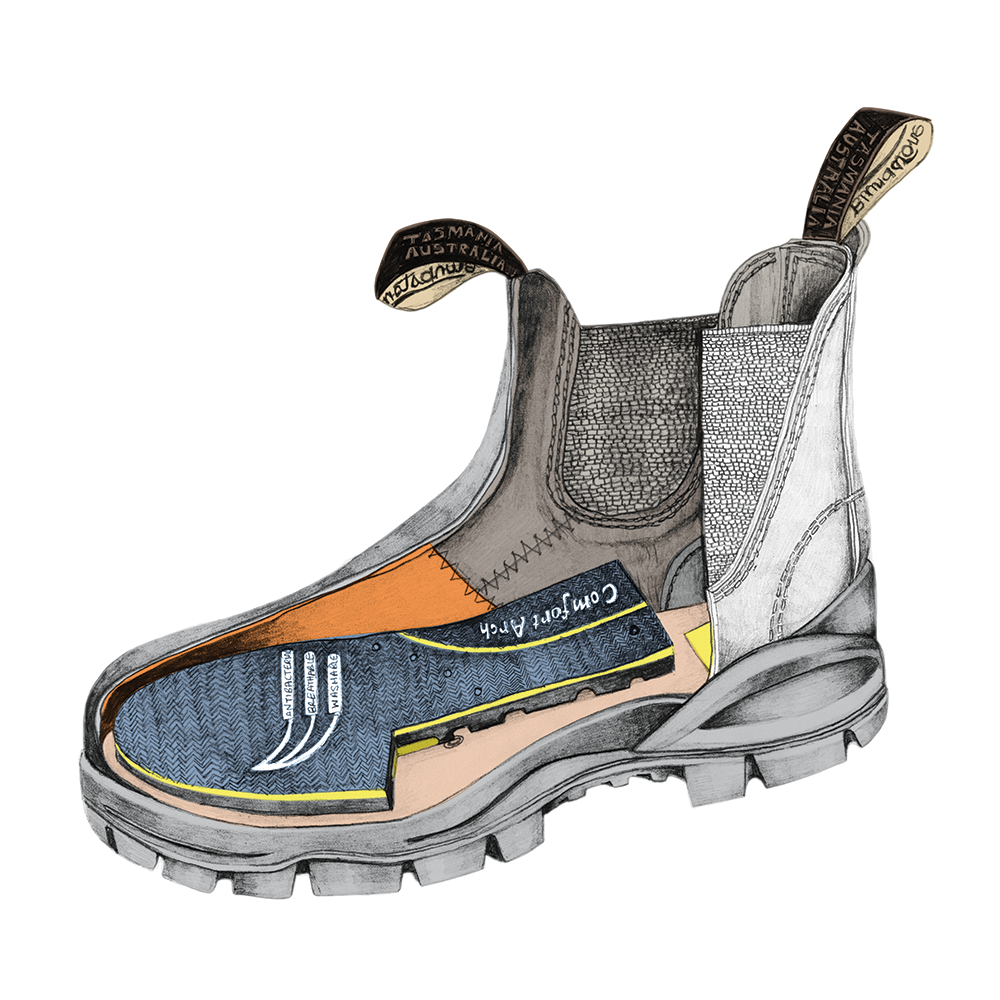 1.
Premium Weatherproof Upper
Made with premium weatherproof leather upper and leather lining for legendary Blundstone comfort.
2.
Leather Lining
A soft leather inside for ultimate comfort.
3.
Removable Comfort Arch Footbed with XRD® technology
Absorbs up to 90% of the impact as you walk.
4.
Durable Rubber Lug Sole
Deep groves designed specifically to increase slip-resistance in varied environments. *Our rubber lug soles are not designed for extreme cold or icy conditions. Rubber lug sole traction is reduced in conditions below freezing and may slip on icy surfaces.