Original Vegan #2210
Steel Grey
Original Vegan #2115
Black
Original Vegan #2116
Brown
Verified vegan.
Looks like a Blundstone—feels like one, too. Blundstone breathable microfibre technology creates a 100% vegan boot packed with Blundstone comfort and crafted for long wear.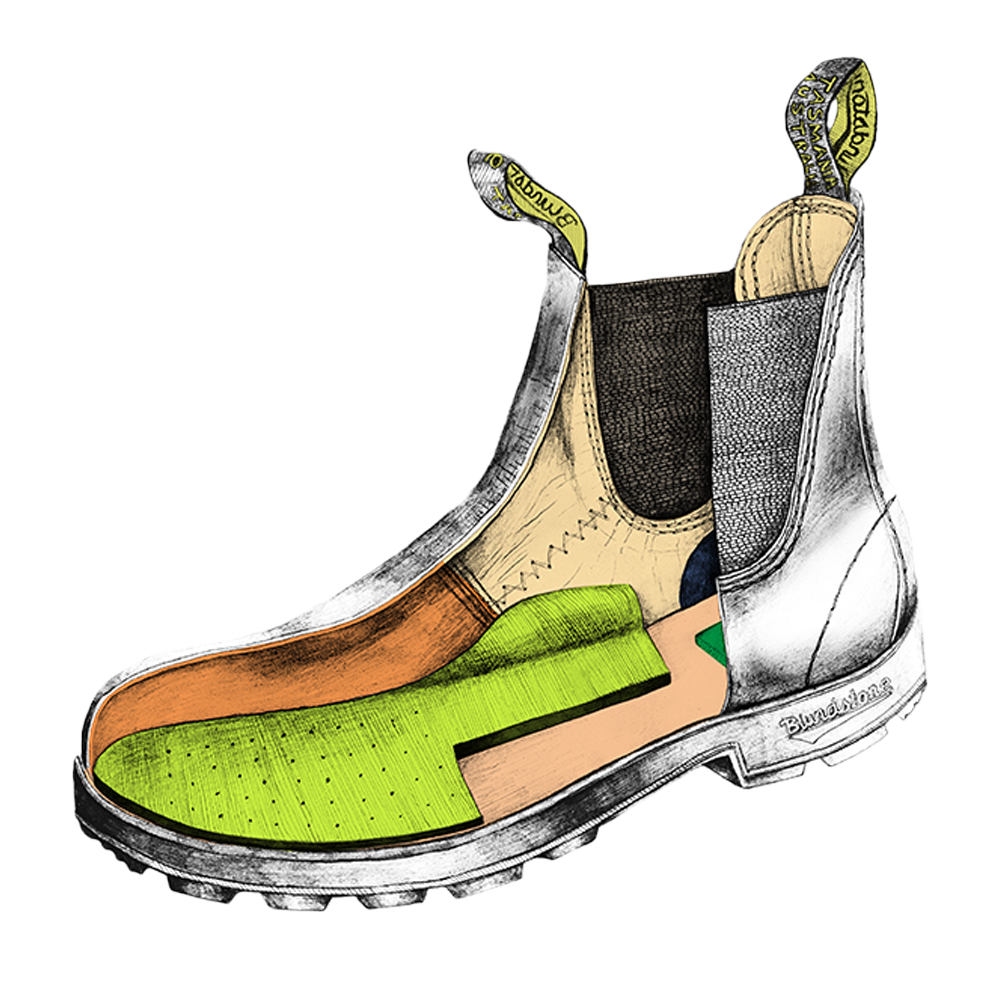 1.
Weatherproof onMicro® Vegan Verified Microfibre
A microfibre upper that contains no animal-derived products.
2.
onSteam® 100% Vegan Verified Lining
Lined in 100% breathable microfibre, with superior wicking ability, antibacterial and antimicrobial benefits.
3.
Removable Comfort Lite Vegan Footbed
Vegan verified and made with anti-compression materials to provide long term support.
4.
Vegan Verified XRD® Technology
Superior shock absorption for all-day comfort. Vegan verified.
Shop Blundstone by Series
Kids

Kid tested, parent approved. No-lace freedom puts kids in control and gets them ready for playground or classroom.

Shop Kids

Women's Series

Light and comfortable and maybe the most versatile footwear you'll ever own. Pair the classic heel or low heel with jeans, a dress or cropped pants.


Shop Women's Series

Women's All-Terrain

Born out of an exciting collaboration with renowned sole innovator, Vibram, the new All-Terrain Series delivers a boot that blends heritage and comfort with rugged performance.

Shop All-Terrain